Minty Fresh 2.0: patbaer: maxistentialist: Exhibit... →
patbaer: maxistentialist: Exhibit A: Jonathan Coulton's cover of "Baby Got Back," released 8/14/2005. Exhibit B: Glee's cover of "Baby Got Back," due to air on 1/24/2013 There's (understandably) a lot of anger on the internet about this. My friend Kris Straub wrote, "We…
Clients From Hell: MEANWHILE, IN AN ALTERNATE... →
clientsfromhell: I had just sent a company my invoice for designing their new logo, and the guy I was working with texted me the very next day. Client: Hey there. I just wanted to let you know, my boss loves the new logo, and we got your invoice and everything… But my boss wants you to make some changes on the… This is why I don't feel like tipping service industry people most of...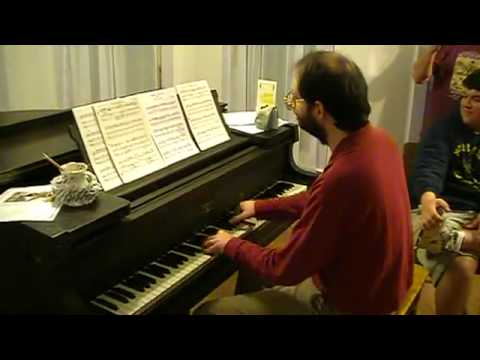 99 Life Hacks to make your life easier!
shialabeowulf: Read More
26 Beatnik slang words and phrases we should all... →
theremina: nevver: A shape in a drape A well-dressed person. "Usually she just wears jeans, but she sure is a shape in a drape in that dress." Bright disease To know too much. "He has bright disease. Make sure he doesn't rat us out." Claws sharp Being well-informed on a number of subjects. "Reading Mental Floss keeps your claws sharp." Dixie fried Drunk. "It's Friday and the eagle flies...
Noisechannel.org: No More Blip Festival (After... →
noisechannel: I hope most of you made it to Blipfest 2012 (NYC), because it was the last one, for now. Blip Festival will be taking a hiatus after the Tokyo event, this year. Members of the mailing list have recently received this message. This is of course a major bummer to scenesters around the… Totally bummed by this.  I was actually finally going to go to the next one in NYC. :(
Only in America
wilwheaton: Only in America would there be a massacre in a movie theater followed by a national discussion not about assault weapons and extended magazines, but about violent movies and whether or not people should be allowed to wear costumes when they watch them.
Objection: The token female →
kranglefant: I'm a girl. And a programmer. A reasonably experienced one even. There aren't many of us. Of the few who study computing the majority goes on to do management, or anything other than programming. I've always liked this of course. I'm a bit of a male chauvinist to be honest. Even as a child I…